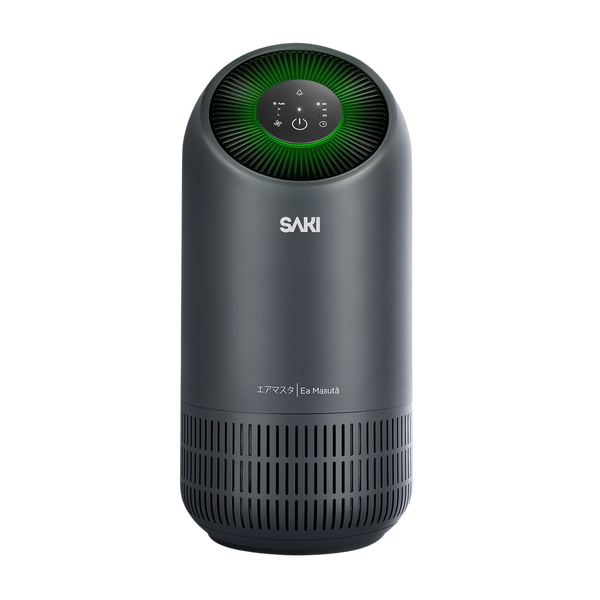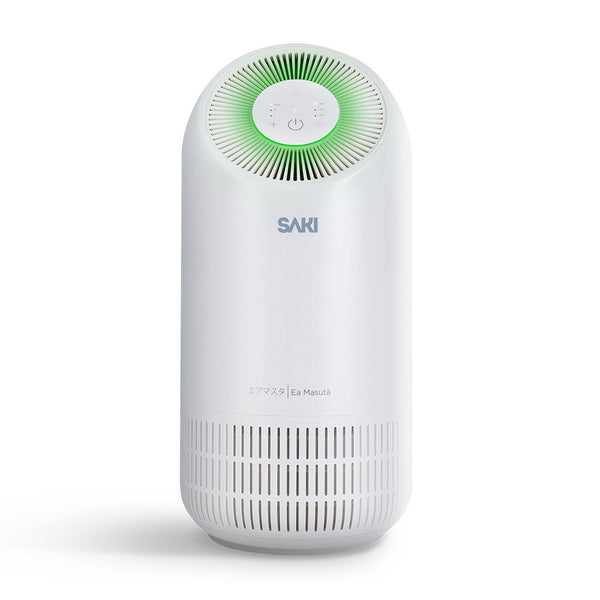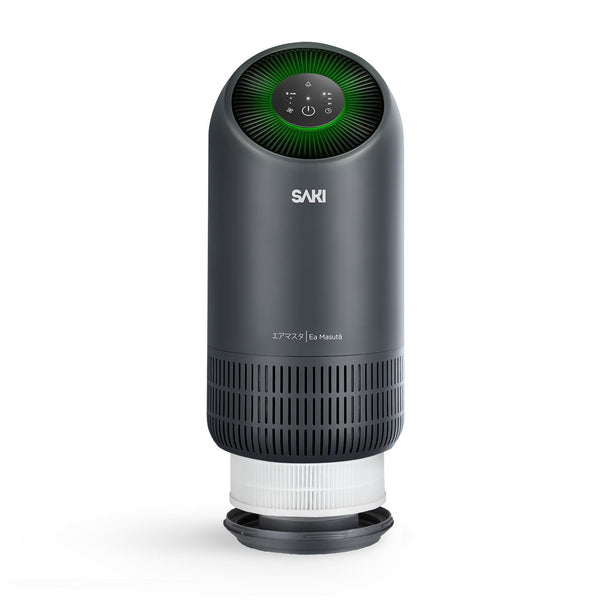 HEPA H13 Air Purifier
11

Reviews
---
From the smallest corners to bedrooms fill your environment with fresh, clean air with Saki True HEPA Air Purifier.
| | |
| --- | --- |
| Model Name | Ea Masuta |
| Size | 7.68 x 7.68 x 15.87 in (195 x 195 x 403 mm) |
| Power | 35W |
| CADR | 90 m3/h |
| Coverage Area | <11m2 |
| Product Weight | 5 Ibs (2.3 kg) |
| Input | AC100-120V 50/60Hz I AC220-240V 50/60Hz |
30-day risk-free trial
Free shipping
Industry-leading warranty
Easy Filter

Change

Rotate the base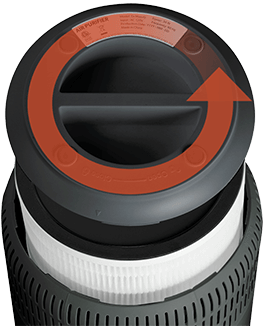 Remove and replace filter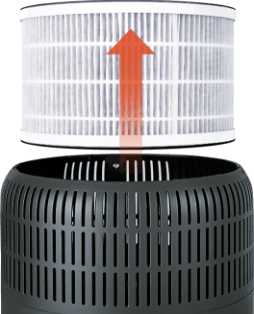 Install the filter in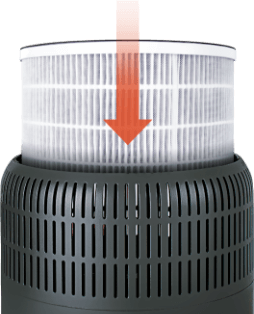 Customer Reviews
Ounon K.

This is well designed and silent and no noise. I sleep all night with this Air purifier. I love thé night light 💡 I really recommend you to try.

Julius D.

It works very well. Good technology not cheaply made.

Roseanne E.

This is my 3rd purchase. I love it!!!

Lotfullah L.

I ordered one unit for my small office because I was always sneezing. I always leave it on and it's super quiet. I've noticed that after having it for about a week, I'm not sneezing and the air feels softer. I'm very happy with the quality of the product and highly recommend this!

Dale H.

I got my daughter a Saki air purifier with a Hepa filter. I am very pleased with the purifier and with the service from the Saki company in California. I didn't know how to track the delivery and the company sent me clear directions right away. Excellent customer service. Their prices are good, too.

Alan M.

It was easy to set up and use and I immediately noticed an improvement in the air quality of my bedroom. I am breathing and sleeping easier now! It is very quiet!

Kaegen L.

The purifier runs perfectly fine, and I have no complaints or issues with the noise level; I have great issue with its performance, however. I have noticed no change in the level of dust accumulation, even after running the unit on High overnight and during the day in the past week. My room is only slightly larger (maybe 20 sq. ft. more) than what the unit is rated for, and I typically had very low dust levels before purchasing the unit; however, I've not noticed any change in dust levels, even though I wash everything and wipe all flat surfaces regularly. I will give 5-stars for SAKI's Customer Service, though. I had contacted them about my concerns, and they were eager to help me; they offered to send out another unit to me, and it should be arriving soon. I don't know how much difference another unit would make, but I greatly appreciate the help SAKI gives to its customers.

Angela K.

Works as expected, and I like how quiet it is at the low speed setting.

Quinten N.

So far, so good.

Breanna M.

I was hesitant to purchase an air purifier because I didn't think it would actually work. However, after one of my friend's recommendation that helped her spring allergies made me purchase one. This Saki air purifier is perfect for rooms and you can feel the difference in the air quality of my bedroom from the first day. Also, it works very silently and there are different modes you can set up like fan speed and time. So far I am very pleased with my purchase and I do not think I'll go with other brands. I will update my review if something changes.

Ben

I have been using this Saki Air Purifier for 4 days now and I am really satisfied with the product. I had a different brand air purifier before but the reason I got the Saki Air Purifier was it has the Hepa 13 filter. I made some research before I got this product and it has all the features that I want. I do have 2 cats in my house and this air purifier does make their smell go away. I would recommend this product to everyone, I believe everyone should have it in their house especially people experiencing dry nose when they woke up and people who own pets. There was only one thing I didn't like, if they were to add like a notch at the back of it to carry it easy I would like it better because since I changed its place frequently I am having a difficult time carrying it.