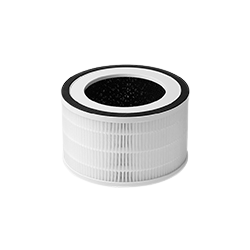 Air Purifier Filter
6

Reviews
30-day risk-free trial
Free shipping
Industry-leading warranty
Customer Reviews
Roseann C.

I am very satisfied with Saki and filter good quality and price

BETTY F.

I will give you a five

Anne J.

One of my purifiers runs constantly on red. I switched it with one of the others and it did not happen, so it is not the air in that room. I am unable to find any kind of customer support to find out what the problem might be. I am perfectly happy with the new filters. Could I get a phone number or email to find the problem with the unit?

Kaegen L.

I've noticed that it does collect a little dust, but the top of the purifier unit's exit vent gets caked with dust particles; the little grates get coated along the edges and inside with dust and small particles.

Gayle

Easy to install and is a high grade filter.

Pillai

I have Vanaheim air purifier and amazon no longer carries replacement filters for this brand, but I now know that Saki filters fit perfectly, and amazon does carry these. So happy.