#kitchen
Delicious Drink Recipes You Can Prepare with A Pot Stirrer
We all know that a pot stirrer is basically a third arm when it comes to cooking. While this magical machine stirs your sauce, stew or soup, you can dice your vegetables, put your turkey in the oven or simply sit back and relax while it does all the hard work for you. Becoming more and more popular each day; the automatic pot stirrer is also quite the hype when it comes to preparing drinks. You can use a stirrer for drinks just as efficiently as using it for home-cooked meals. Coffee, cocktails, cold beverages - you name it - a drink stirrer is all you need for the ultimate home coffee/cocktail bar.
Pot Stirrer for Coffee
Needless to say that stirring your milk while you wait for your latte to step up and wake you can be a pain in the gut. For the ultimate morning coffee, we suggest using an adjustable pot stirrer to do the job for you. Just make sure not to use a large pot stirrer for your small or medium size pot, and you should be fine.
Pot Stirrer for Drinks
Lemonade or iced tea? Choose your pick now, because in just a few minutes you will be able to sip it with a soft berth. If you opt for an electric pot stirrer, you can always prepare delicious home-made lemonade and keep it fresh at all times. For the ultimate home-made iced tea, you can add peaches, lemons, mangos or any cut-up fruits of your choice to the pot for an enticing aroma.
Pot Stirrer for Cocktails
Whether it's a mild liquor or an alcohol-free smoothie; cocktails are mostly the best part of a sweet summer day. To prepare your own cocktail with the craziest flavors that you won't be able to find even in the most lavish pool bar, all you need to do is use a beverage stirrer to help you out.
Pot Stirrer for Milkshakes
A milkshake is the best alternative to a sweet craving at any time of the year. Making a milkshake is just as easy as mixing up any ingredients of three; and it's even easier when using a pot stirrer for drinks. If you don't want the hustle of using a blender, just use a metal pot stirrer or metal stirrer for drinks for the best results. Mix some ice cream, milk and a flavor of your choice (we are always in favor of chocolate) and let the pot stirrer do the rest.
Pot Stirrer for Chocolate Pudding
Even though technically it's not a drink, chocolate pudding is definitely much more delicious when prepared with a pot stirrer. Instead of standing beside your hot kitchen oven for minutes that seem like hours; just mix in all your pudding ingredients with the milk of your choice and turn on your pot stirrer for the tough labor. It will gently stir your dessert into a summer delicacy to die for.
No matter the drink of your choice; a pot stirrer can make preparing cool and tasty beverages easy peasy lemon squeezy!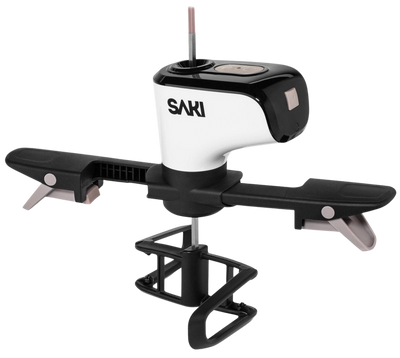 Automatic Pot Stirrer