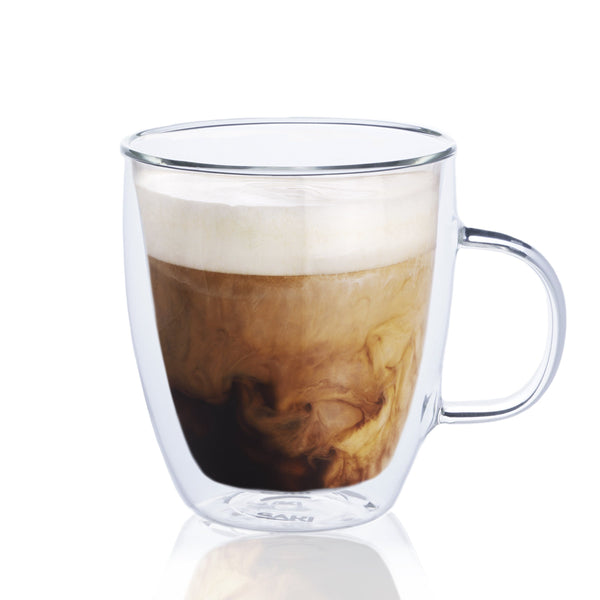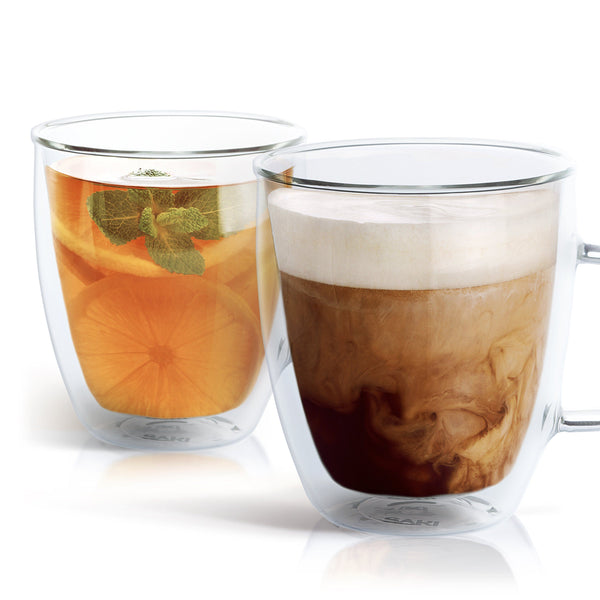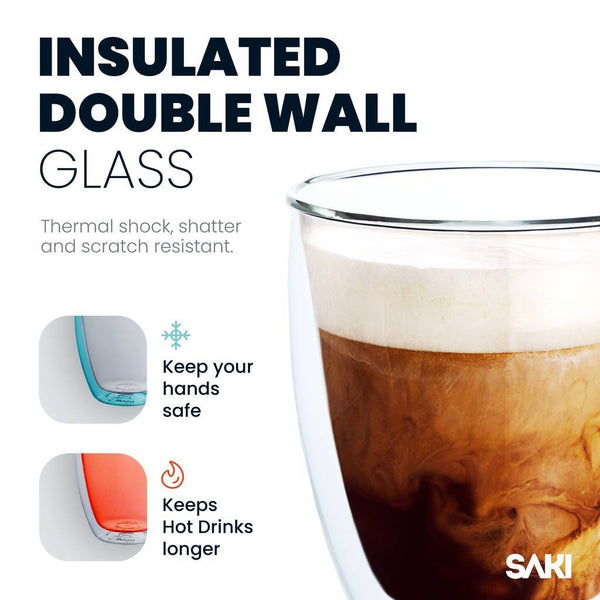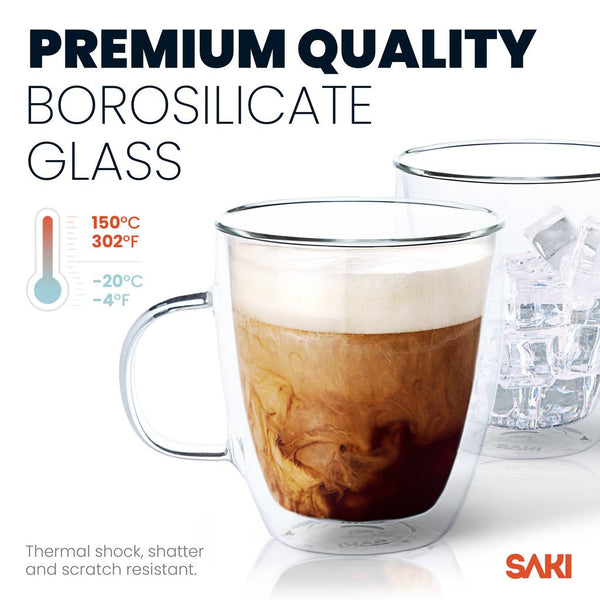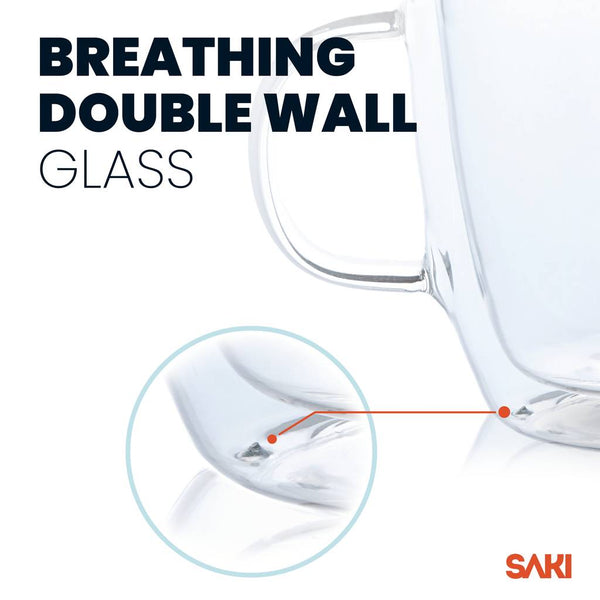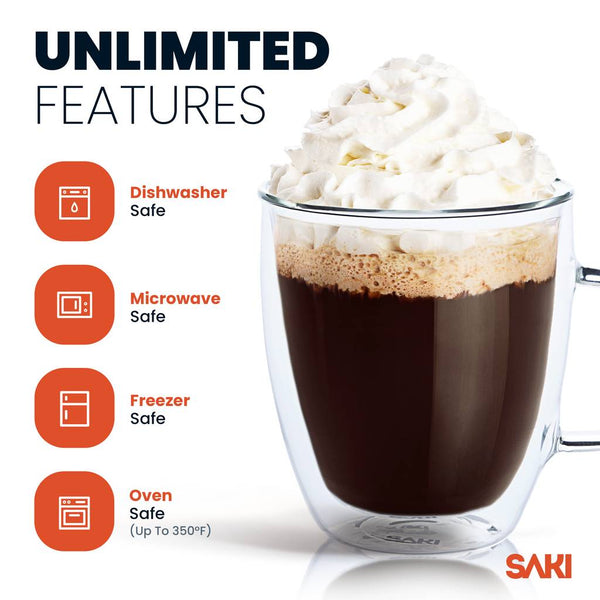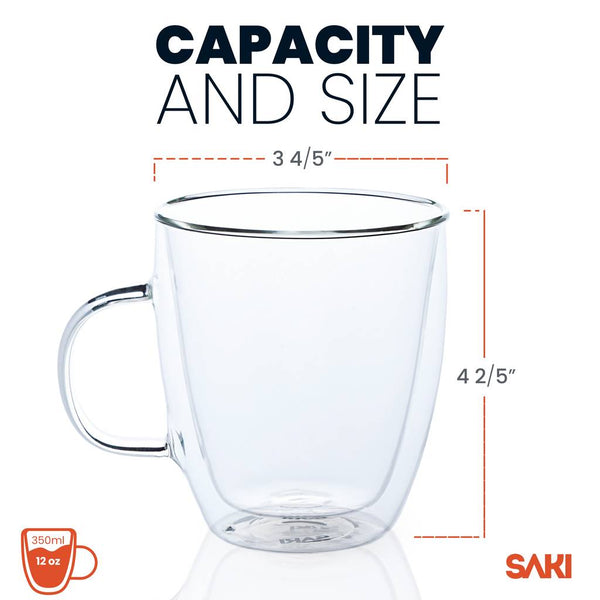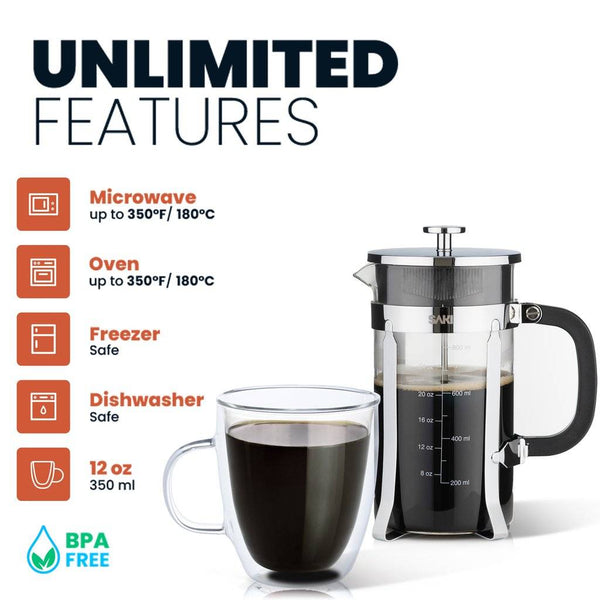 Saki Double Wall Glass Coffee Mug - 12 oz
5

Reviews
---
SAKI Double Wall Mugs are made of pure mouth-blown borosilicate glass to provide the highest heat resistant levels. Designed for maximum safety and high-end coffee experience only!
30-day risk-free trial
Free shipping
Industry-leading warranty
Customer Reviews
Joseph O.

Very cool and nice mug. Love it.

Ana A.

Great products and customer service

Erhan E.

.

Konrad G.

The mug is really good. I thought it will weigh more. You can hold it and not feel that your beverage is hot inside, because double wall. Another good purchase from Saki.

Raichelle S.

I bought my first Saki glass mug from Amazon and loved it! Unfortunately I accidently broke it. Amazon no longer had any so I came straight to the Saki website. They shipped quickly and they are just as good as my first mug. I'm so glad Saki still had them available on the website!!!