What does lemon juice and zest do to cake batter?
Lemon juice cuts the inherent sweetness of the cake by its sourness and lemon zest adds refreshing lemon flavor to it. Lemon juice itself adds lemon flavor, too, but the lemon flavor is more concentrated in lemon zest than juice.
Can I use orange juice and zest instead of lemon?
You can use orange juice and zest in this recipe if you prefer orange flavor to lemon flavor. But you should keep in mind that, when made with orange juice, it will taste sweeter because orange is not sour but sweet compared to lemon.
Can I use lime juice and zest instead of lemon?
You can use lime juice but lime zest is not a good choice since it is bitter. But just a small portion of lime zest could be added if you do not have lemon on hand.
How can I avoid bitterness in a lemon cake?
You can add some more sugar to counter the bitterness.
Can you use lemon juice instead of lemon zest in a cake?
Yes, you can use lemon juice instead of lemon zest for the lemon flavor. However, you may need to add a pinch of sugar to counter the acidic structure of lemon juice compared to lemon zest. Also, you should keep in mind that the lemon flavor in lemon juice is not as concentrated as in lemon zest. So you need two times more lemon juice than lemon zest.
#Bread Machine
Lemon Pound Cake Bread Machine Recipe
Here is a lemon pound cake recipe for you to cook in a bread maker. It is made with ingredients that are already on hand in most kitchens. A delicious complement to tea or coffee you will drink with your friend to find some peace!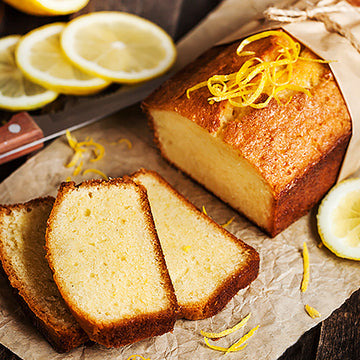 Lemon pound cake has a moist, tender and rich texture with a refreshing lemon flavor. You can serve lemon pound cake for breakfast or brunch. It is also a favorite dessert of many people and complements tea or coffee perfectly. Let's move on to the lemon pound cake recipe to be made in the bread maker!
Tips for your bread maker:
Bread Machine Program: Cake (#8)
Delay Start Time Available: No
Color Option: Yes
Weight Option: No
Ingredients
1 cup butter, soft

1 cup sugar

4 eggs

2 teaspoons vanilla extract

1 tablespoon lemon zest

1½ cups all purpose flour

1 teaspoon baking powder

½ teaspoon salt

¼ cup lemon juice

1/3 cup sugar

1/3 cup lemon juice
Directions
Open the lid of the bread maker and remove the bread pan from the machine by pulling it upward.

Make sure the bread pan is clean and both kneading paddles are in place.

Add all the ingredients into the bread machine except for the 1/3 cup sugar and 1/3 cup lemon juice.

Gently mix the ingredients a little bit using a spatula to make sure they really blend well in the machine. No need to mix too much, the bread machine will do the work!

Put the bread pan back in the bread machine pressing it down so that it clicks into its place and close the lid.

Plug the bread machine into an outlet and press the "Power" button to turn the machine on.

Use the "Program" button to select the program #8 for cake cycle.

Press the "Color" button to choose your desired crust color.

Press the "Start" button to begin the cake making cycle.

Once the lemon pound cake is baked, the machine will let you know by making a beep sound. Open the at this point and remove the pan out of the machine by using a pot holder.

If you do not remove the cake immediately, the bread machine will automatically go into a warming cycle to keep the cake warm for one hour.

After removing the bread pan, flip over and gently tap it to remove the cake.

Take out the kneading paddles from the cake and put the cake ona serving plate.

In a small bowl, combine the remaining lemon juice and sugar and pour it into a saucepan and bring it to a boil.

Brush the hot lemon glaze all over the cake by using a pastry brush letting it absorb all the juice.

Slice the lemon pound cake and enjoy it!
Nutrition Facts
Amount/​Serving
% Daily Value
Extras
HOW TO SERVE LEMON POUND CAKE:

You can serve lemon pound cake with a scoop of vanilla ice cream or some banana or strawberry. It is also a perfect complement to a cup black tea or coffee.
Lemon pound cake topped with sour cream will taste even more delicious than the plain one if you'd like to try.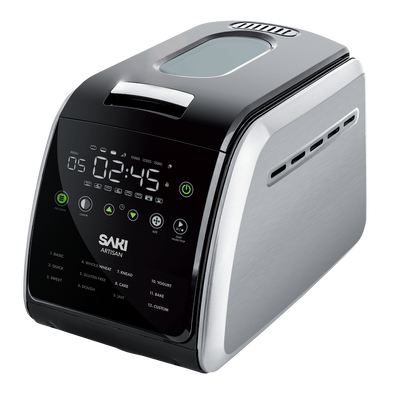 Bread Maker